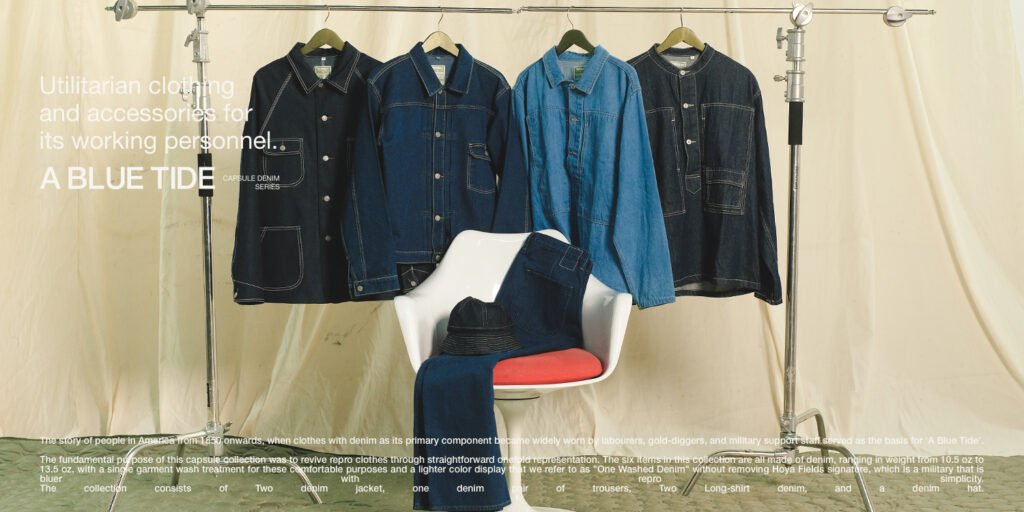 Hoya Fields Denim Capsule: 'A Blue Tide'
22 Mid-year denim capsule collection by Hoya Fields titled: A Blue Tide
The story of people in America from 1850 onwards, when clothes with denim as its primary component became widely worn by laborers, gold-diggers, and military support staff served as the basis for 'A Blue Tide'.
The fundamental purpose of this capsule collection was to revive repro clothes through straightforward onefold representation. The six items in this collection are all made of denim, ranging in weight from 10.5 oz to 13.5 oz, with a single garment wash treatment for these comfortable purposes and a lighter color display that we refer to as "One Washed Denim" without removing Hoya Fields signature, which is a military that is bluer with repro simplicity.
The collection consists of Two denim jacket, one denim pair of trousers, Two Long-shirt denim, and a denim hat.
A Blue Tide
Utilitarian clothing and accessories for its working personnel, are now live on Hoya Fields Webstore.
www.hoyafields.co