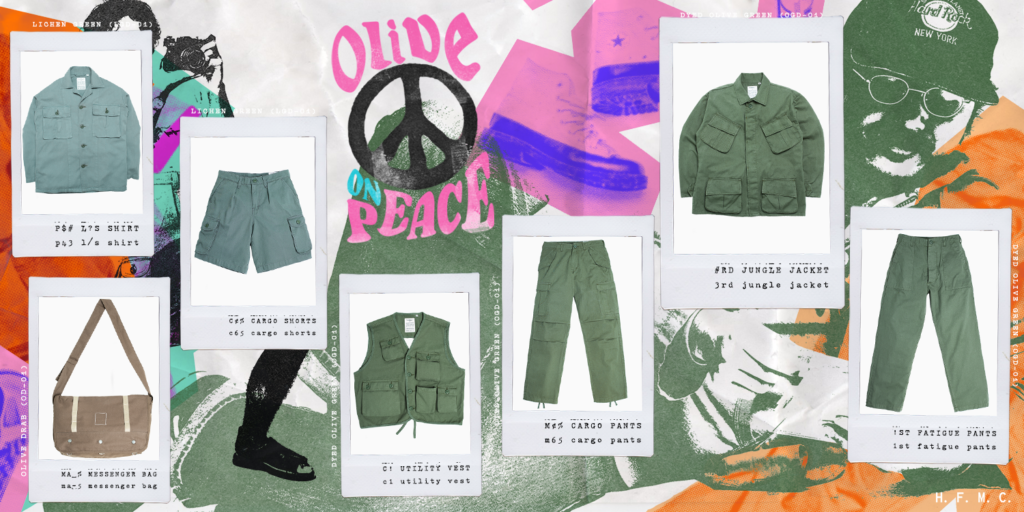 Ever wondered how the uniform from the raging war in the past has shaped and changed us on what we wear today? Since our inception, we're always been fascinated about things in the past, and as the time passed, the altered fate of things. On how the color of war gradually changed to the color of peace. From war to peace, olive stands. 
Olive on Peace is a homage to the journey of timeless and iconic uniforms that stand in alternate times and realities, in the form of seven products ranging from tops to bottoms, as well as a bag. Pattern and fittings of this capsule were derived from the original US Army-issued surplus; All were undergone specialized-dyeing treatment to achieve the proper mirror of the famous OG-107 and other interesting shades of olive.
#OliveOnPeace is a limited release. Make sure you don't miss it this time.